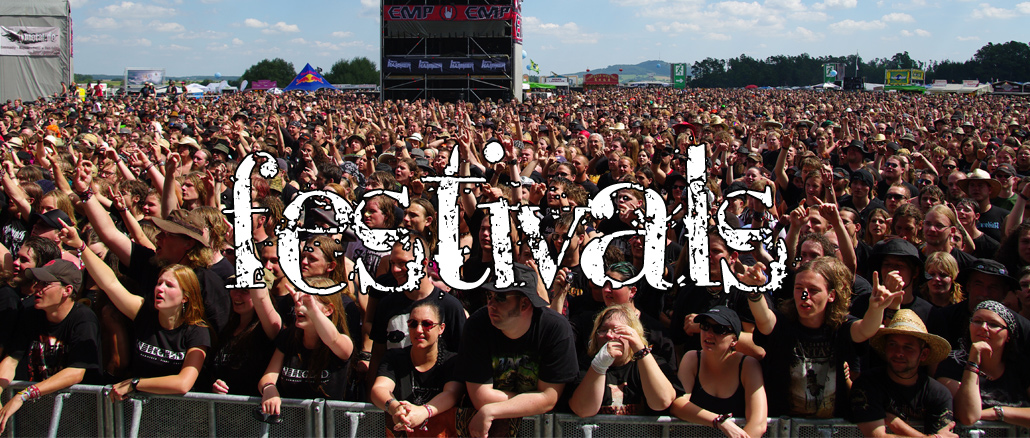 Das UNDER THE BLACK SUN Open Air hat die Tagesaufteilung für 2018 bekannt gegeben. Wer an welchem Tag in Friesack (bei Berlin) auf der Bühne stehen wird, seht ihr hier in der alphabetischen Liste:
Thursday 05.07.2018
ANAL VOMIT (Peru)
AUTHOR (Finland)
FIN (USA)
STEINGRAB (Germany)
UTUK XUL (Columbia)
Friday, 06.05.2018
A CANOROUS QUINTET (Sweden)
ARCTURUS (Norway)
BATUSHKA (Poland)
DÉLÉTÈRE (Canada)
HALPHAS (Germany)
HORN (Germany)
MOSAIC (Germany)
OUTRE (Poland)
SCHRAT (Germany)
WITTR (USA)
Saturday, 07.07.2018
777 (Germany / Austria)
BLOOD RED FOG (Finland)
CHAOS INVOCATION (Germany)
CIRITH GORGOR (NL)
HELLFIRE DEATHCULT (USA)
MASTER´S HAMMER (Cz Rep)
NOCTURNAL (Germany)
SHROUD OF SATAN (Germany)
SIGH (Japan)
THRONEUM (Poland)
Die genaue Running Order soll zeitnah folgen.
Das UNDER THE BLACK SUN wird vom 05.07. – 07.07.2018 wieder auf der Freilichtbühne in Friesack stattfinden.